The Secret is out:
The Ultimate Phone Concierge New Patient Jumpstart Program uses highly trained, professional phone schedulers to help fill your schedule and adds an average of 10 new patient appointments to your schedule per month.
But EVEN JUST adding 1 more new patient per month can be worth over $4800 lifetime value each and every month
Even if you only add ONE new patient a month...
The average lifetime value of a patient is over $4,800. The average practice is missing out on around 10 new patients a month due to UNANSWERED PHONE CALLS!
Just ONE missed call can cost you around $4,800.


That's over $576,000 of lifetime value --per year--
that's being flushed down the toilet.
The Ultimate Phone Concierge Has You Covered
(Especially when your staff can't or won't answer the phone)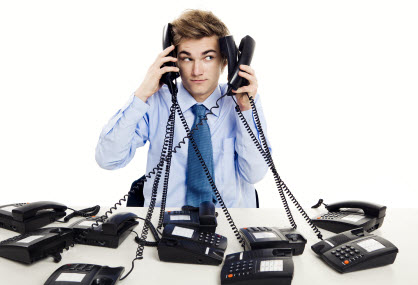 It's impossible for you to answer every phone call: you have a staff meeting, a waiting room full of patients, a natural disaster, or your phone lines are completely lit up. It it's not impossible for The Ultimate Phone Concierge.
With OVER 500 Hours Per MONTH...
ARE YOU READY TO ADD A FLOOD OF

NEW PATIENTS TO YOUR SCHEDULE?


Register now for your RISK-FREE UPC New Patient Jumpstart and experience how you can easily and effortlessly add an average of 10 new patients per month.



Missing out on just one new patient per month costs you over $57,000 per year

in lifetime patient value. The average practice is missing out on 10 new patients.

Don't waste one more phone call


You have double the coverage of the average dental practice, which means it's easy to make sure your calls are being answered on or before the 3rd ring. You can rest easy knowing opportunity is not going down the drain. Plus you get the added confidence that can only come from having trained professionals answering your phone and scheduling appointments. For just $697 per month you get over 500 hours per month of phone coverage.
It's Not Just Anyone Answering Your Calls...
Every Ultimate Phone Concierge professional scheduler knows the ins-and-outs of your practice so they act as an extension of your team. Plus they all have a black-belt in persuasion, which means more of your potential new patient calls become scheduled appointments.
Guaranteed Results
The Ultimate Phone Concierge New Patient Jumpstart revolutionizes the way your prospective new patient phone calls are handled and gives your practice the upper-hand in converting inquiries to appointments with guaranteed results you can see.
You Only Pay For Results:
We put our money where our mouth is... That means that, aside from the monthly $697 coverage fee, you don't pay a single penny unless we schedule new patient appointments for you (no per minute charges, no minute overages... nothing). When we do schedule, it's only $75.00 per appointment (Chump change in comparison to letting $4800 in patient lifetime value go to some other practice).
Here's What You Get With The UPC New Patient Jumpstart:
An average of 10 new patient appointments per month.

You're paying for your phone to ring. When it's answered by professional appointment schedulers who are trained to act as an extension of your office, you get more patients. Right now the average is 10 new patients per month. But even if you only get one new patient appointment per month, it's without a doubt more than worth it.


Increased Staff Productivity.

With the advanced appointment scheduling team working to convert your calls to scheduled appointments, you and your staff are freed up to

provide your patients with the world-class service they deserve.

Increased Production. With an average of 10 new patients a month, you'll be adding approximately $576,000 a year in patient lifetime value. If you only see 20% of that in the first year, that's over $115,000.

Unparalleled phone coverage. You get over 500 hours per month of phone coverage! You focus on treating patients, UPC will handle the phone calls. Plus there are additional options for vacation and natural disaster coverage.

An army of professional schedulers. You have the entire UPC team of professional schedulers answering your phone. Each one has been specifically trained to accurately represent your practice and actively solicit appointments to help you keep your schedule full.

Peace of mind. You know your calls are being answered and that you have a team of professionals who are practically working around the clock to make sure every single potential new patient ends up on your schedule.

Guaranteed results. If you are not completely thrilled with your Ultimate Phone Concierge service for any reason,we will gladly refund 100% of your first month, no questions asked.

NO Long-term contract. If you're not getting the results you expect, you're not locked in to a long-term agreement or stuck paying ridiculous fees to get out of the contract... if you're not 100% thrilled, you can cancel any time.

Account Setup, Activation and UPC Scheduler Training $1,000

Up to 10 Marketing tracking numbers to track results from promotions. $500
"Other services don't even get close to the kind of service that UPC is giving my patients."
--Dr. Munira Lokhandwala



"We have saved hundreds of thousands of dollars' worth of potential income."
--Dr. Scott Doner



"UPC is invaluable. It has solidified our ability to make sure no stone is left unturned in terms of patients trying to reach us at any given point during the day.
--Dr. Jessy Malli
"UPC is such a benefit to our practice... we were losing money every week without it."
--Dr. Clay Midyett